Your
Market Reports Subscription
(customized to your company)
Hi , thank you for your interest in Your own
Market Reports personalized to ,
now let me really empower you make more money this year! Pay now!
See the HPI Procedure Click Here
| | | |
| --- | --- | --- |
| | Watch Intro movie. | |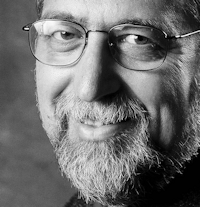 Thank you , for subscribing to your Market Reports
be empowered with the Latest Statistics
Basic Stats Value

2 reports for $29.98/month

Just $14.97 per report
(two reports minimum)

---

Big Stats Value

10 reports for $39.98/month

$3.99 per report

---

Mega Stats Value

38 city reports for $49.95/month

$1.56 per report

---

30 day Money Back Guaranteed

Cancel at any time!

Call me directly for more details 778-374-3744
and tell me of any additional requirements

Start your
Stats Reports

right here!


Note: , if you are requiring Custom design work on your logo etc please choose the higher package. :)

If you need assistance subscribing
PLEASE call 778--374-3744

What to expect:

. you can email me as to what personalization you want on your reports.

I will produce your reports ASAP

Are you requiring Townhouse / Condos reports?

Will this be your Email or Newsletter main "item of value"?

give me one week to tune your reports up for you.
Let me help you be the Local EXPERT and you just go and sell some more homes!
What do you get?:
We will give you 's full RE/MAX Market Reports

( detached statistics)

( attached: Multi-family: Townhomes / Condos)

You will get the Re/MAX Market Share Reports Annual reports for %%City or Area
Early access to the %SOLD (Sell-Through Rates) produced every 2 weeks.

We will customize the reports for you so they are personalized

(setup is free if simple one person setup)

Preferential access to of our "Mastermind Group"

monthly Webinars
We will provide your stats as:
A single easy to understand PDF

for your social media content/ as a Major Item of Value for client mails -outs.

Your own webpage:

RMXReports.com/

.pdf

You can email this as LIVE LINK or as an attachment.

Your Reports are automatically updated every month ( about the 9th of the month)
.. basically we are hosting your live NEWS webpage!
You are certainly welcome to put this content on your own website
or we will show you how to set it as a live content in your website
Offer # 2 Master Mind Group ( Monthly we do a live webinar on changing market conditions) ( $29 per session)
Offer #3 The Ultimate Market Reports ... this is a collection of all of our Special Reports (about 20 reports each year ($179/year)
Sincerely
Bill Coughlin
"Realtor and Lifestyle Consultant"
778.374.3744 direct
1-888-539-4664 Toll free
Bill@CoughlinTeam.com