Lance Hill - Personalized Real Estate Market Reports
Lance Hill's Personalized Real Estate Market Reports
We appreciate your recent sale and extend to you a bonus of one year market reports. This is a value of $348. Do enjoy the monthly reports produced on 7th of each month. This is YOUR live website, just for you, and is updated every month.
This is all in the pursuit to empowering out fellow Realtors to know more than their often well informed clients. Currently this blog has received 1.4 million views as people want to know is it really a good time to buy or sell? eg: are we in a buyers or sellers market or when it is about to change? and How much did my home price change in the last ? 6 months

For two week update, check VancouverMarketReports.com
Lance, this is the most accurate Home Price Index that is broken into both the High end market, Low end market and Middle market so you can have advanced notice on the market changes and the forecasts. I just love following supply and demand, and many other market change indicators and you will find that you may need my Statistics Lesson to fully be empowered to analyze and forecast.
Do enjoy! Great working with you!
Bill Coughlin


The Lights are Going Out on Most Detached Markets!
Vancouver Detached drops a little more as the Fraser Valley Stabilizes with Mixed results!!

Condos sales continue at breakneck speed.

Pending Mortgages rates and overall stress test will hurt the job markets.
Vancouver Highend Detached drops a little more while the Fraser Valley balances

The Lowend Detached drops across the Greater Vancouver cities excluding FV East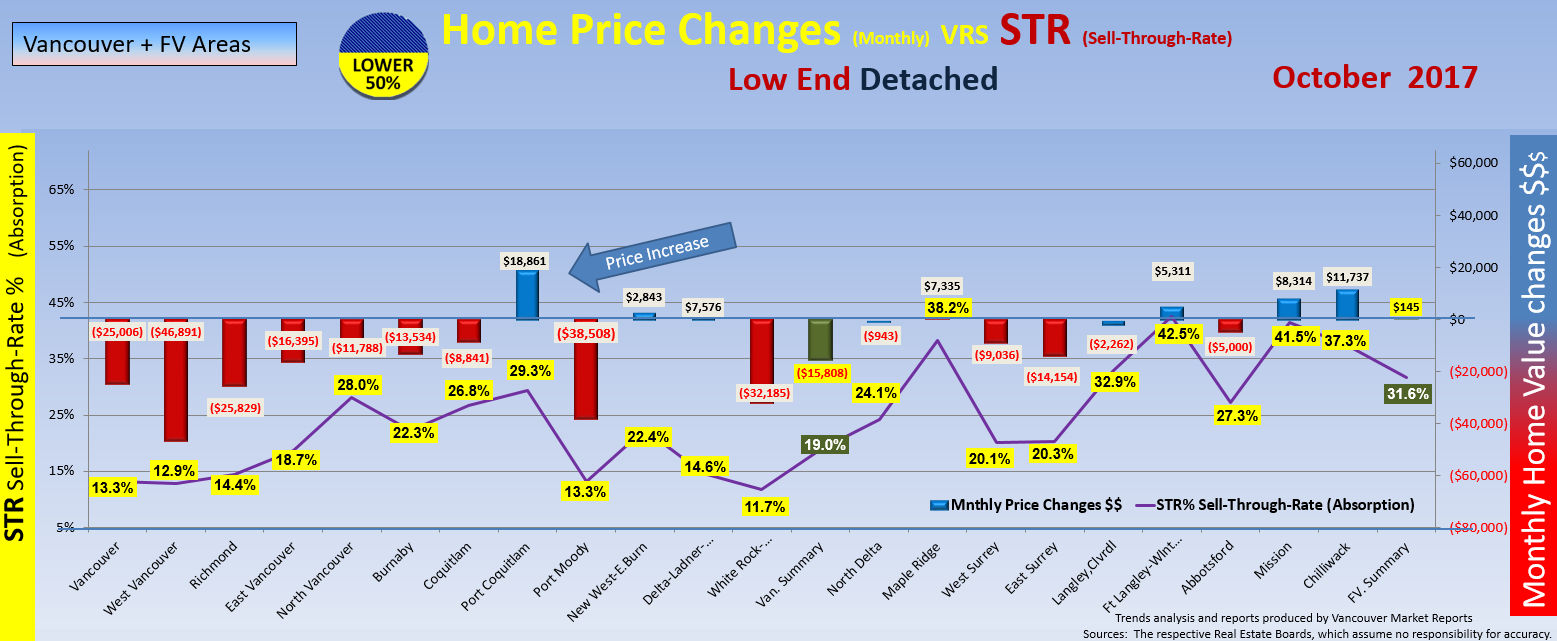 The Condo Markets set the records for Price Increases!
In the last year, the Condos exceeded the Detached Home returns on investment by 200% on average.
计算你的房产价值; 与130的本地和全球市场比较你的投资利润
Calculate Your Home Value & Compare Your ROI to 130 Local & World Markets.

cx
Your reports include :

Detached Stats Abbotsford, Mission, Maple Ridge and Chilliwack




Attached Stats for Abbotsford, Maple Ridge and Chilliwack

#3 Website content:

(Advanced) ( Not for the faint at heart) Please watch the movie before calling for support (

Click here

)

Please please help me market and share the good news with other agents ..Show and Refer! Thanks :) Bill

Sincerely

Bill Coughlin
"Realtor and Lifestyle Consultant"

778.374.3744 direct
1-888-539-4664 Toll free
Bill@CoughlinTeam.com

Copy Rights Notice: : Lance these Stats are purchased for your intent of marketing them to your clients in your market areas. We will make an effort to watermark your reports overtime to protect your stats from being copied and miss used. All rights reserved. No part of this publication may be reproduced, copied, posted on the internet or forwarded in any printed or electronic format beyond the your client base without written permission. The dynamic data contained in this report has been prepared by Most Referred Services and complied from sources deemed to be reliable at that time, but the accuracy and completeness of the information is not guaranteed. In providing this information Most Referred Services, Homelife Glenaire, RE/MAX, Western Canada and RE/MAX International do not assume any responsibility or liability.

We reserve the rights to exclusively publish these stats in the Real Estate Weekly publications and National media venues at this time. Please be encouraged to request for public marketing permission of these stats.

Lessons RE/MAX Reports

Accurate Home Price Changes: HPIp High & Low

Understanding the %SOLD Rates & MTI

Stop Expires

You Can Forecast

Your 1st Lesson



RE/MAX Central

RMR Initial Offering

---

Brokers Invitation

---

Lance, we would sure appreciate your comments on Elton Ash's blog on these RE/MAX Reports Click Here


Real Estate
Market Reports
Index