Ron and Joyce Hubenig's Personalized Real Estate Market Reports
We now report the market changes Every Week in these challenging times. Look at the 46% drop in sales in Markets from March 13 until now. That is 80% drop in sales from our 2016 pick time. CHECK the Updated Numbers Now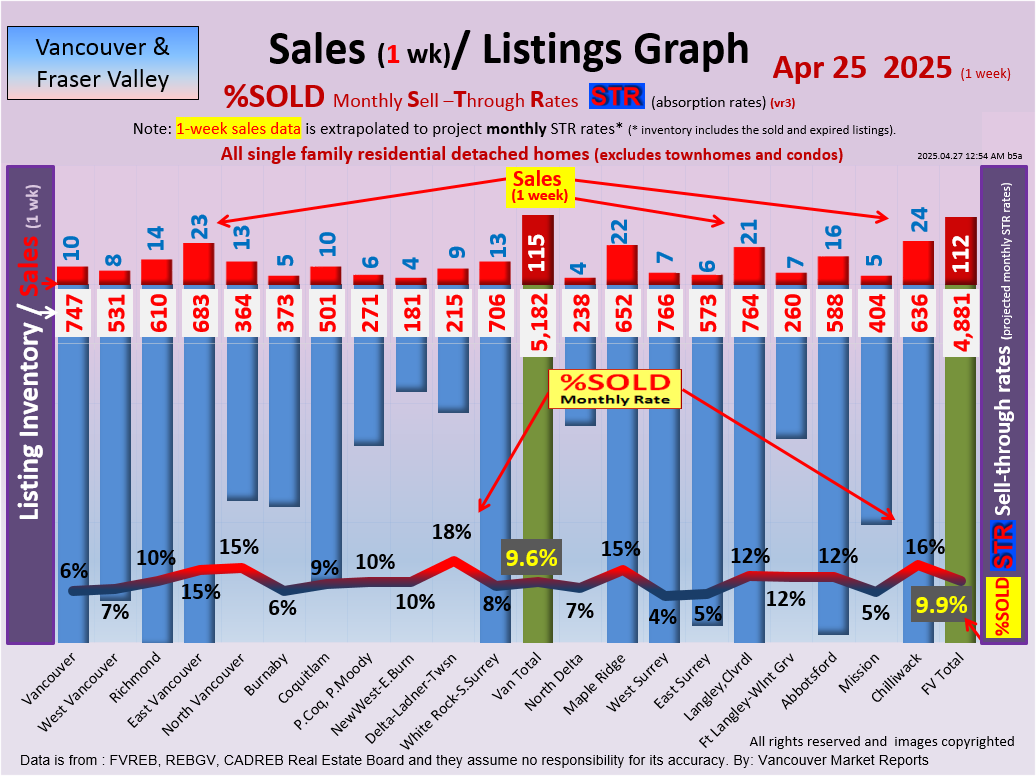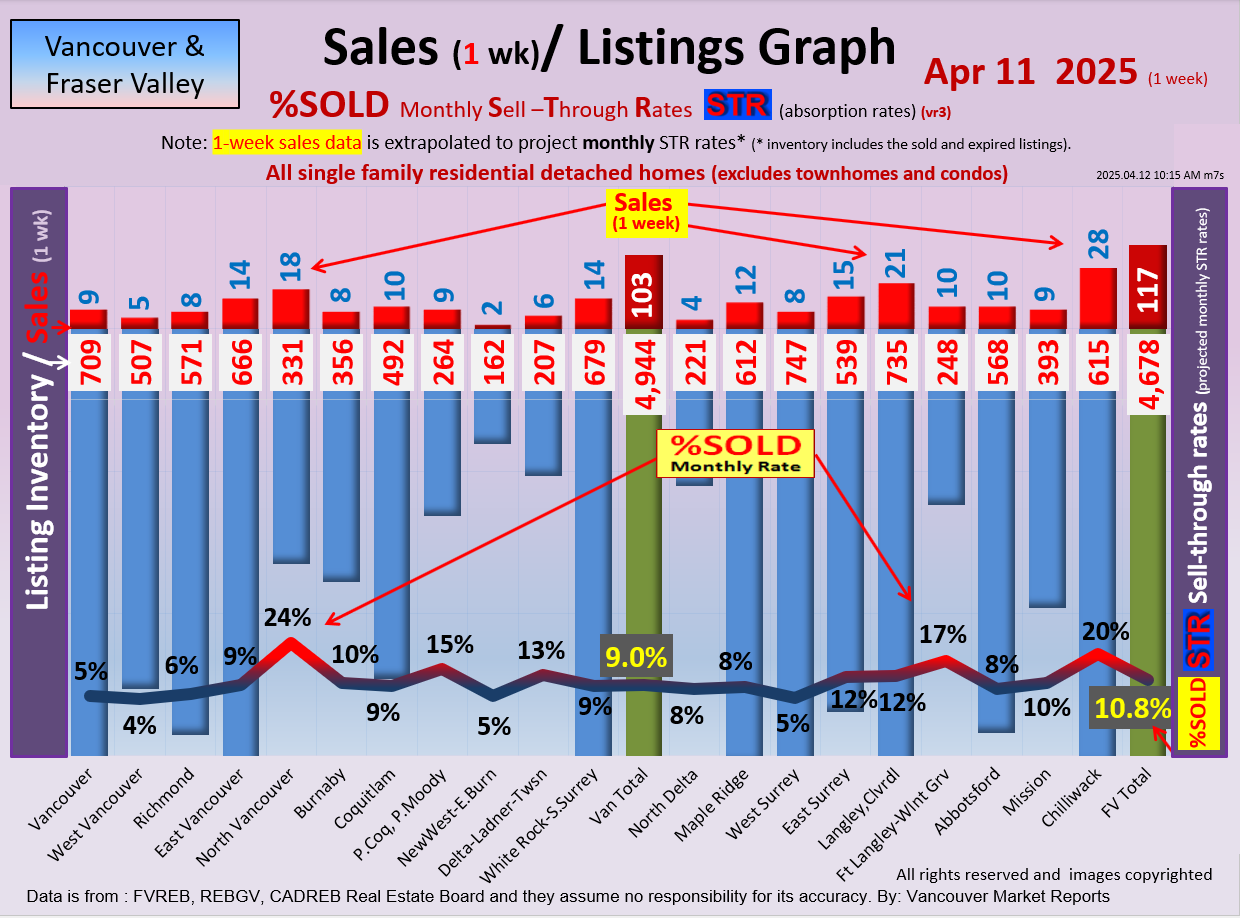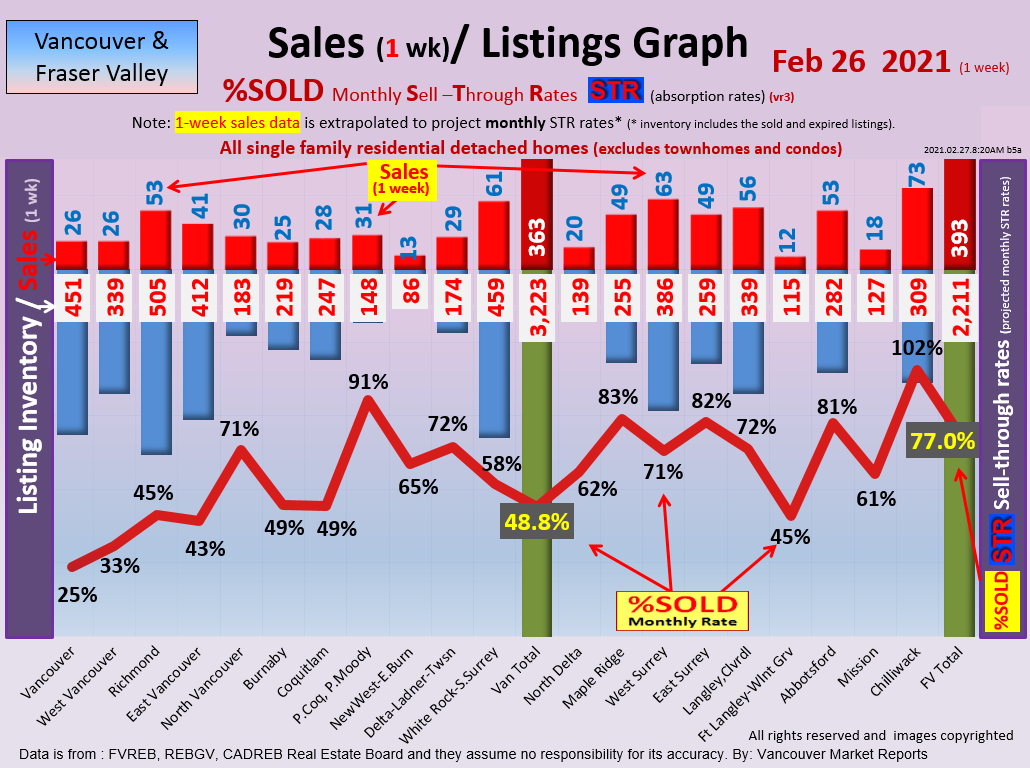 Below is Two week worth of data and the graphs above are 1 week worth of data.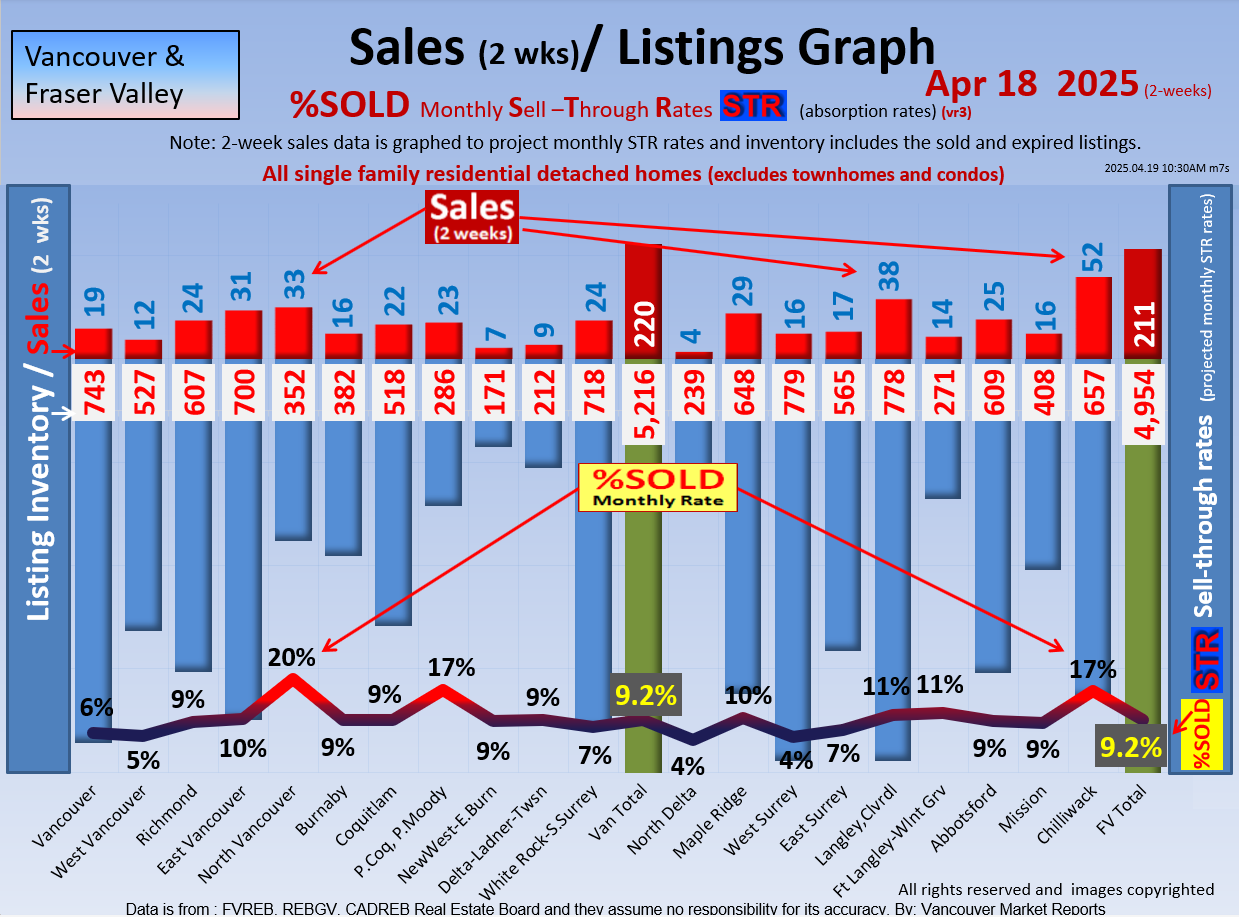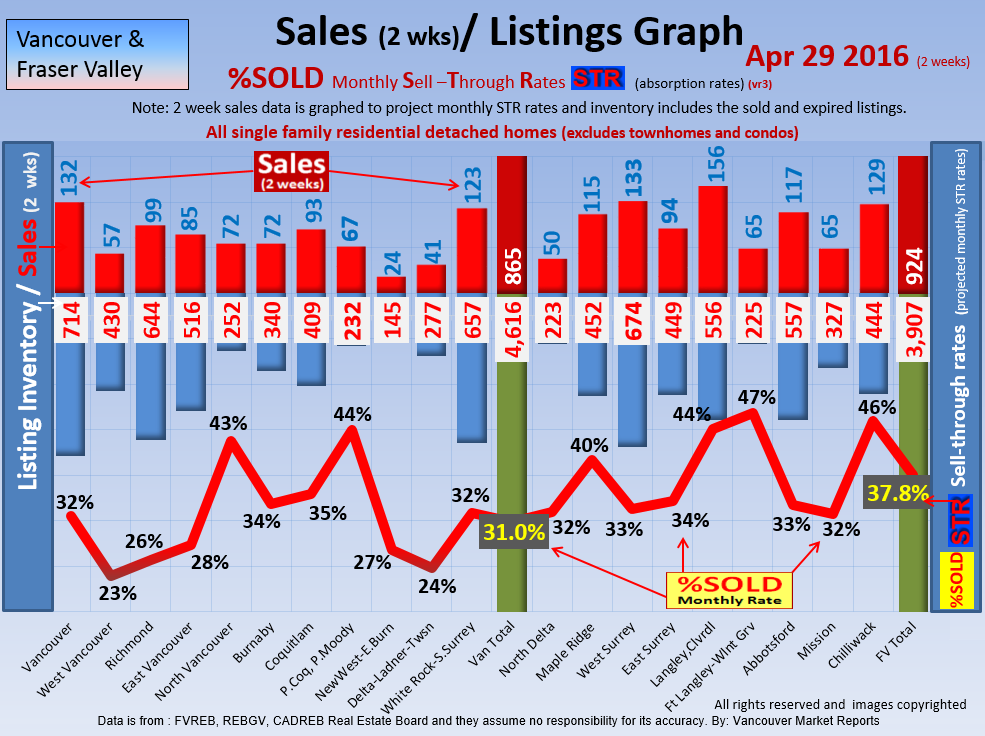 Ron and Joyce, we are incorporating several advanced statistics / market study right in your market reports.
The STR (Sale Through Rate) and the MTI (Market Trend Index) study that we do every two weeks
The Price changes for individual city updated every quarter.
The evaluator for the high end and low end market shows the price change as well as the HPI. This is linked to the live evaluator on our site where you can do a cma in 30 seconds
Please note that we have discarded the tools study that we used to in the past and offering you a more ready reckoner market study every month.
计算你的房产价值; 与130的本地和全球市场比较你的投资利润
Calculate Your Home Value & Compare Your ROI to 130 Local & World Markets.

cx
All Cities Market Reports are attached

| | | |
| --- | --- | --- |
| City | Detached | Attached |
| Vancouver Westside | YES | YES |
| Vancouver Downtown | NO | YES |
| Richmond | YES | YES |
| East Van | YES | YES |
| West Van | YES | NO |
| North Van | YES | YES |
| Burnaby South and North | YES | YES |
| New Westminster, E. Burnaby | YES | YES |
| Coquitlam | YES | YES |
| Pt. Coquitlam | YES | YES |
| Pt. Moody | YES | YES |
| Maple Ridge-Pitt Meadows | YES | YES |
| Lander Delta | YES | NO |
| White Rock -S.Surrey | YES | YES |
| North Delta | YES | NO |
| West Surrey | YES | YES |
| East Surrey | YES | YES |
| Langley-Cloverdale | YES | YES |
| Fort Langley-Walnut Grove | YES | NO |
| Abbotsford | YES | YES |
| Mission | YES | NO |
| Chilliwack | YES | YES |

We now report the market changes Every Week in these challenging times. Look at the 46% drop in sales in Markets from March 13 until now. That is 80% drop in sales from our 2016 pick time. CHECK the Updated Numbers Now

Below is Two week worth of data and the graphs above are 1 week worth of data.





#3 Website content:

(Advanced) ( Not for the faint at heart) Please watch the movie before calling for support (

Click here

)

Please please help me market and share the good news with other agents ..Show and Refer! Thanks :) Bill

Lessons RE/MAX Reports

Accurate Home Price Changes: HPIp High & Low

Understanding the %SOLD Rates & MTI

Stop Expires

You Can Forecast

Your 1st Lesson



RE/MAX Central

RMR Initial Offering

---

Brokers Invitation

---

Ronald, we would sure appreciate your comments on Elton Ash's blog on these RE/MAX Reports Click Here


Real Estate
Market Reports
Index