Jody Squires's Personalized Real Estate Market Reports

Two HPI's are dramatically different, Which One is Right??
The Vancouver MLS HPI on average is up $10,129 for Nov. 2020.
Now our own Vancouver Market Report HPI is up a crazy $31,439.
That is $310% higher than the MLS HPI??? WOW!
Even the Fraser Valley MLS HPI shows White Rock is up $4,200 in Nov.
The VMR HPI shows White Rock is up $52,900 that is 1,259% higher than the MLS 's HPI
Look at the other Big Differences in Van, W. Van, N. Van, Coq, E.Surrey, Abbotsford!
So, Jody, which HPI is Right??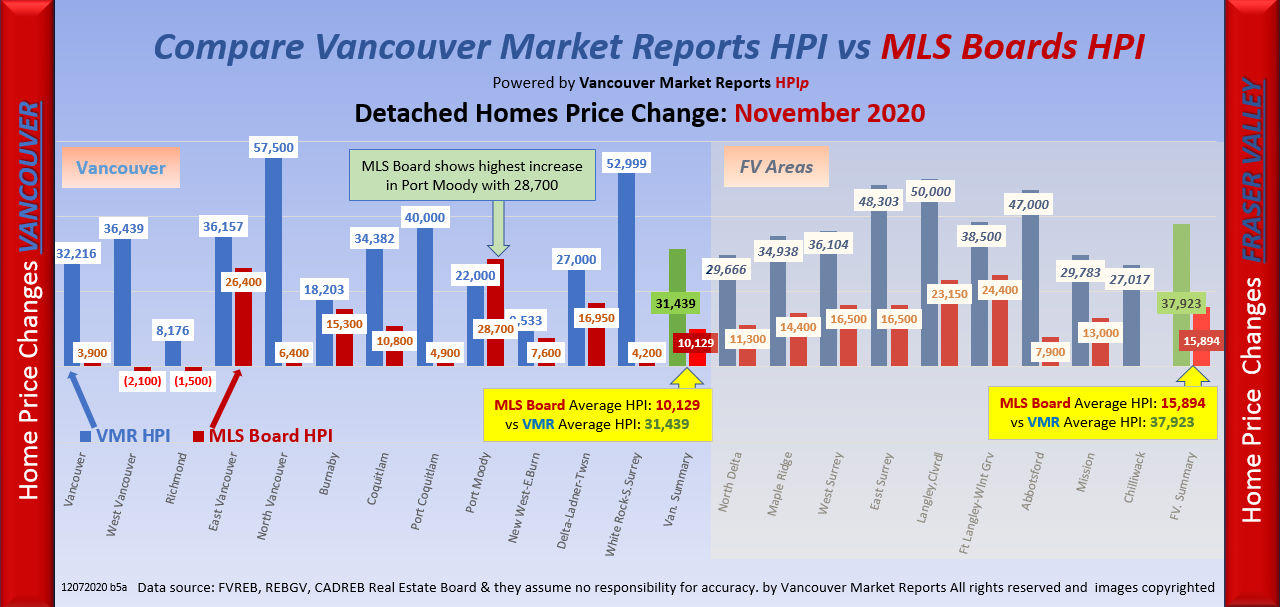 WOW, Detached Home Prices are up NEAR RECORD Monthy Levels!
Fraser Valley shows November prices are up ($37,923) the 3rd highest since spring 2016. Vancouver, on the other hand, saw prices up $31,439 as 2nd highest monthly price change since the Peak in May 2017.


The Fraser Valley shows the averages are up 4.2% from the Peak (April 2018)
and the Vancouver Cities are down 9.2% since their peak (June 2016)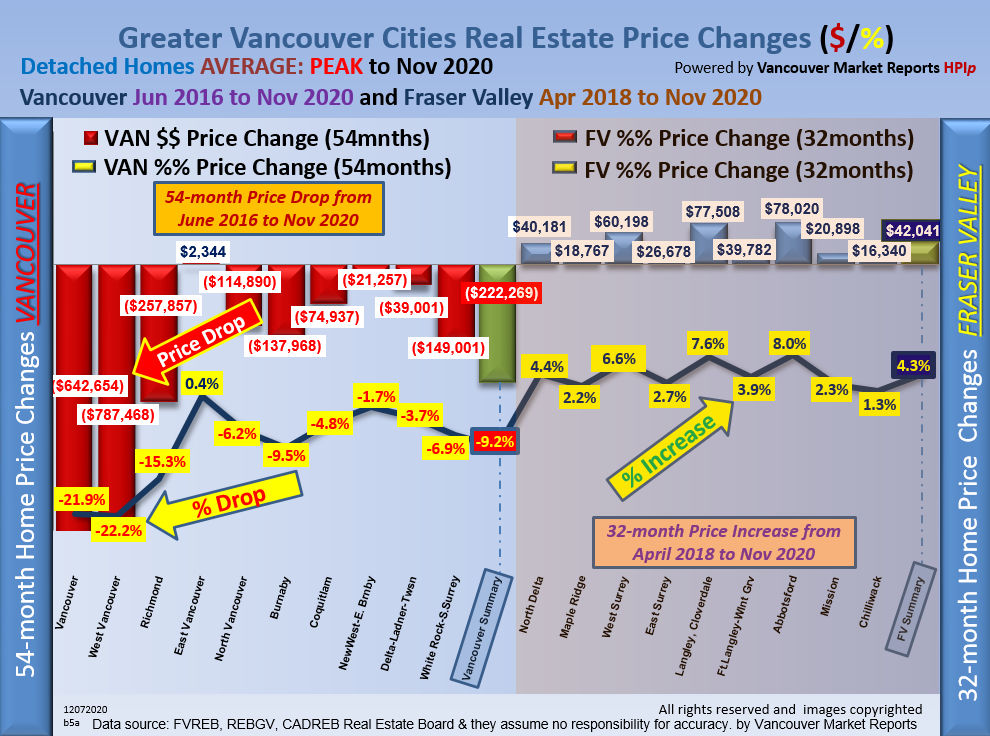 .
计算你的房产价值; 与130的本地和全球市场比较你的投资利润
Calculate Your Home Value & Compare Your ROI to 130 Local & World Markets.

cx
Your reports include :

Detached Stats Coquitlam, Port Coquitlam, Pt Moody and Maple Ridge-pitt meadows




Attached Stats for Coquitlam, Port Coquitlam, Pt Moody and Maple Ridge-pitt meadow

#3 Website content:

(Advanced) ( Not for the faint at heart) Please watch the movie before calling for support (

Click here

)

Please please help me market and share the good news with other agents ..Show and Refer! Thanks :) Bill

Sincerely

Bill Coughlin
"Realtor and Lifestyle Consultant"

778.374.3744 direct
1-888-539-4664 Toll free
Bill@CoughlinTeam.com

Copy Rights Notice: : Jody these Stats are purchased for your intent of marketing them to your clients in your market areas. We will make an effort to watermark your reports overtime to protect your stats from being copied and miss used. All rights reserved. No part of this publication may be reproduced, copied, posted on the internet or forwarded in any printed or electronic format beyond the your client base without written permission. The dynamic data contained in this report has been prepared by Most Referred Services and complied from sources deemed to be reliable at that time, but the accuracy and completeness of the information is not guaranteed. In providing this information Most Referred Services, RE/MAX Sabre Realty Group, do not assume any responsibility or liability.

We reserve the rights to exclusively publish these stats in the Real Estate Weekly publications and National media venues at this time. Please be encouraged to request for public marketing permission of these stats.


Real Estate
Market Reports
Index